Here's what's new at La Bella Vita Salon and Day Spa........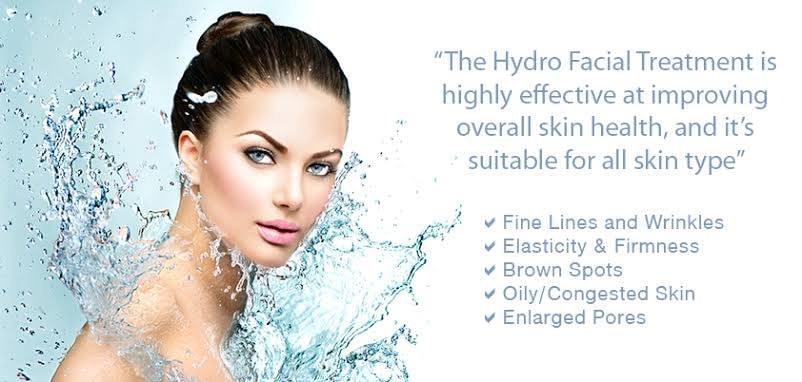 What is a Hydro Facial?

Hydrodermabrasion has taken over in popularity from traditional microdermabrasion, this is due in part to the fact that the treatment utilizes the natural healing powers of water and oxygen to effortlessly, and painlessly exfoliate the skin without the use of hard microcrystals or abrasive textured wands. Hydrodermabrasion treatments provide deeply hydrated, firmer, smoother, and healthier looking skin.
Hydro microdermabrasion uses a flat tipped wand to gently exfoliate the skin. This tip will suction the skin in a gentle manner, which will remove the dead skin cells. Water will be delivered to the skin with the supersonic nozzle that is attached to the microdermabrasion machine. Then the wand will infuse the skin with a serum that was made to fully hydrate the skin.
The spiral edged tips are designed to push the serums deeper into the skin – producing a plumped up effect!
Hydro-Microdermabrasion resurfacing treatment thoroughly enhances the skin using vortex technology to cleanse, exfoliate, extract, and hydrate simultaneously. It merges soothing and invigorating spa therapies with advanced medical technology to achieve instant lasting results. The procedure is smoothing, moisturizing and non-irritating.
This procedure is gentle and very relaxing, with no discomfort felt. Skin will be slightly pink after treatment, but will subside quickly thereafter. Hydro microdermabrasion is used on all skin types, and will help aging skin, skin that is congested, blemished skin, or dull and discolored skin. Oily skin can benefit to make it less greasy, and pores can appear smaller. Mild acne scars can be reduced, and fine lines can be decreased. Puffy eyes have also been treated using hydro microdermabrasion. There will also be an increase in circulation and lymph flow. Results are immediate, while skin will be soft and feel hydrated.

Benefits of Hydro-dermabrasion:


Evens out the skin tone
Minimize the appearance of pores
Clears up blackheads and whiteheads
Improve skin texture, tone and elasticity
For better absorption of skin-care products
Minimize the appearance of mild stretch marks
Reduce the appearance of fine lines and wrinkles
Reduce the appearance of skin spots caused by sun and age
Minimizes the appearance of acne scars and superficial scarring
Helps to boost collagen production to provide firming and toning to the complexion
Improves the appearance of keratosis pilaris (also known as chicken skin or red bumps)