Day Spa Service Menu:

Skin:
La Bella Vita European Facial $70
A customized deep cleansing exfoliation facial. Includes skin analysis, steam, necessary extractions and customized treatment mask. 50 min.
Dermaplaning Facial $95

Dermaplaning is a simple and safe procedure for exfoliating the top layer of skin and ridding the skin of dirt, oil and fine vellus hair (peach fuzz) with the use of a sterile scalpel. Dermaplaning brightens the complexion and can help with acne scarring also allowing for better absorption of products. For best continued results we recommended Dermaplaning every 4 weeks. 65 min.
La Bella Vita CBD Infused Facial ✨ $90
We are the first and only day spa in the area to offer this cutting edge facial incorporating non-psychoactive CBD! CBD touts a wide variety of incredible benefits ..............50 min.
Anti-aging – protect the skin from free radicals, like UV rays, smoke, and environmental pollutants, which is critical in fighting the effects of aging.
Antioxidant – more powerful than Vitamin C, E, A, or omega 3 fatty acid, and causes a change in skin patterns, such as reduction in hyperpigmentation.
Acne/Eczema -CBD inhibits the lipid production in skin cells, making it an effective preventative for acne. It may also aid in balancing out the lipid production in cells, making it effective for eczema.
Anti-inflammatory Properties of CBD also control the effects of acne and other skin conditions because the skin around the area is intensely inflamed and many of these ailments arise from chronic inflammation.
Moisturizing -Endocannabinoids play a major role in oil production by regulating the excretion of oil in sebaceous-related skin conditions, including dry skin.
Anti-microbial – kill or inhibit the growth of bacteria that cause skin infections, intestinal illnesses or other commonly transmitted diseases.
Antibacterial– fight against drug-resistant bacteria and is highly effective as a cure for such infections.
Antifungal – prevent the cell membranes of fungi from forming properly, causing fungal death.
(non psychoactive CBD from hemp. You will not get "high" from any of our CBD services)
Beard Facial $75
Hey Fella's this one is for you! Have you experienced a beard facial yet? Come in and get a little pampering! The beard facial deep cleanses the beard removing all dead and dry skin causing itch and irritation, exfoliating mask, scalp and beard massage, high frequency combing that kills bacteria and promotes blood circulation then a hydrating beard and skin oil. Finish with a browscaping for a clean finished (but still manly) look. 50 min.
Acne Facial $75
A deep cleansing facial geared to remove impurities and clear skin.Includes skin analysis, steam, extractions and customized treatment mask. 50 min.
Acne Clear Skin Treatment Facial $100
Target existing breakouts while drawing out impurities and refining texture to fight future flare ups. Includes skin analysis, steam, extractions, enzymatic exfoliation, Beta clarity peel to smooth and balance skin, custom mask to draw out access oil, this medicated facial will also purify and reduce bacteria and irritation for clear healthy skin. 50 min.

Vitamin C facial $80
The ideal facial for sensitive, dehydrated skin. Soothes irritation and nourishes dry, tired, dull looking skin. High in anti-oxidants for ultimate protection and nutrition. 50 min.
La Bella Vita's "Bee Sting" Facial 50 min. $110 65 min. $130
Have a special event of just want to look years younger in an hour? Bee venom is a unique anti-aging miracle cream touted as "nature's Botox"… we call it Bee-tox! It banishes wrinkles while repairing skin and rebuilding collagen and elastin. This natural, organic "facelift" delivers instant results that will leave you lifted- physically and mentally, firmed and with a youthful radiant glow. Warning: You may be described as lustrous and youthful.
Firm Skin Treatment Facial $90
Smooth, soften and revitalize your complextion with this advanced treatment facial utilizing plant stem cell technology. Lactic acid chemical exfolitaion delivers instant smoothing and toning, Skin is nourished with vitamins and botanicals during a relaxing massage, followed by serum and a customized mask designed to help regain elasticity and plumpness. Skin is left looking toned and lifted. 50 min.
Teen Facial $55
A customized facial geared towards teens and their changing skin. Includes skin analysis, steam, necessary extractions and customized treatment mask. A great facial to get teens on track to a skin care regimen.40 min. (Under 18)
Refresher Facial $45
Mini facial refresher. 30 min.
Back facial $65
Designed to rid back , shoulders and neck of impurities for clear, healthy and hydrated skin. 30 min.
Peel or Enzyme Treatment $50 +
Customized for your specific needs. Per treatment.
Added to any Facial $25 +
Add a Facial $35
Add a 30 min. Refresher Facial to any Massage or Body Treatment.
Eyebrow Tint $15
Lashes:
Please do not any wear eye makeup / mascara to your lash appointment . *Waterpoof mascara may not be worn to your appointment* if worn you may be charged a $15 fee to properly remove prior to service and your results may be affected.
Lash Lift $60 30-45 min.
Lifted lashes for 6-8 weeks in the blink of an eye. Makes natural lashes appear longer with minimal after care.
Lash Lift & Tint $75 45 min.- 1 hr.
Add a tint to your lash lift and ditch mascara for good.
Lash Tint $25
Want to trash your mascara? Tint those lashes!

Eyelash Extensions:
Please do not any wear eye makeup / mascara to your lash appointment . *Waterpoof mascara may not be worn to your appointment* if worn you may be charged a $15 fee to properly remove prior to lashing and your results may be affected.
Classic:

Full Set (Top) $175

2 Week Touch Up $50
3 Week Touch Up $60
4 Week Touch Up $80
Volume:
Full Set (Top) $250
2 Week Touch Up $60
3 Week Touch Up $80
4 Week Touch Up $110
Eyelash Extension Removal $25
*Touch Ups 4 weeks and over will be charged as a Full Set.
Exfoliating Enzyme Treatment (Added to any Lash Extension Appt.) $25
Smooth's skin's surface , antioxidants to provide anti inflammatory and nourishing benefits. Add this convenient but beneficial treatment to any Lash Extension service. 15 min.

Hair Removal:
Please be aware we can not wax any guest who is currently using, or has recently used Accutane, Retin-A (or generic), Tetracycline or any other topical medication. Please let us know when scheduling if you use or have used these products recently.


Brow Arch:
Wax $15
Tweeze $18
Lip $12
Chin $15
Hairline $18
Full Face $45
Arms:
Full From $50
1/2 Arm From $35
Underarm $25
Legs:
Full From $70
1/2 Leg From $40
Bikini From $30
Chest From $50
Back From $50
Body:
Body Glow Scrub $70
Improve skins overall look and tone with this detoxifying exfoliation treatment. Essential oils blended with Dead Sea salts gently massaged over the body to remove dry dead skin. Botanicals seal in moisture and deeply nourish to protect soft new skin. You will leave "glowing" 45 min. (Includes 15 min. dress, undress and shower time)
Fango Body Wrap $110
Fango, the Italian word for "Mud" is the basis of this ancient form of therapy practiced through European countries.Fango therapy is an effective cellulite treatment , helps arthritic conditions and skin renewal. Can help discomfort caused by rheumatism, stiff muscles, and sore joints. This body wrap also increases the elimination of toxins from the body, thus giving improved muscular and articular suppleness. The Fango wrap also helps to clear lymph flow and stimulate circulation
Makeup: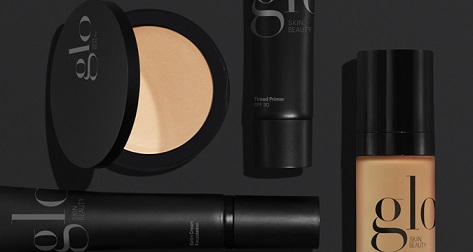 Application only From $55
Application with 30 min. Lesson From $65
Complimentary color matching and makeup touch ups after hair or skin services.
* We will gladly apply false lashes during your makeup application ($5 add on) however, we do not supply the lashes or glue. Please bring them with you to your appointment. We are not responsible for any irritaion or damage to the eyes caused by the application of lashes.

Health Concerns:
Please, if you have any health concerns, please consult with your Doctor prior to scheduling any services .