Brittany - Hair Stylist & Colorist
La Bella Vita Elite Designer~
Brittany has been working as a hairstylist, nail technician and makeup artist for over 10 years in the Tampa Bay area. Raised in Houston Texas, it was there that I realized my passion for making hair big, beautiful and glamorous. I love cutting and styling long locks. I specialize in adding dimension, with highlights, low lights or both. Color, long layered cuts, keratin treatments, updos and make up for any event.
I am a certified Keratinologist with Global Keratin Treatments, color correction, Redken Chromatics, Redken Balayage, Redken blonde obsessed, Redken the perfect blonde and have taken razor cutting classes with Nick Arrojos (from What Not to Wear), updo classes with Martin Parsons and balayage classes with Bumble & Bumble. If you are looking for longer/thicker hair than nature is providing, I also offer hair extensions , as a certified extension specialist. I strive to make hair healthy, smooth, sexy and suited to each one of my clients personal wants and needs.
Working at La Bella Vita provides me the wonderful opportunity to actively continue my education which allows me to give my clients top quality service and the full salon experience.
Brittany's hours: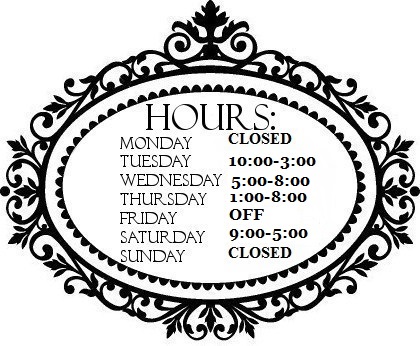 Anna - Hair Stylist & Colorist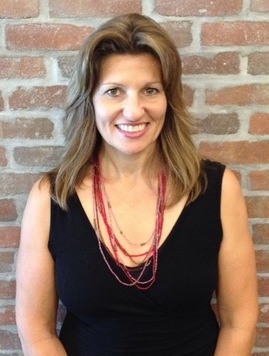 La Bella Vita Elite Designer~
Anna has 24 years of hair styling experience and has been working in the Tampa Bay area for 4 years cutting and coloring. Previously, working in New York City Anna utilized her talent for styling hair for film, television and Broadway. Her many credits include the television shows "All My Children", "Royal Pains", and "Rescue Me". Most recently Anna worked on "Dolphin Tale"and "The Infiltrator" movies shooting right here in Clearwater/ St Pete and "Going in Style" "John Wick" and "John Wick 2" shooting in New York. Anna has worked on many Celebrity clients including Molly Sims, Jessica Alba, Roslyn Sanchez, Faye Dunaway, Peter Gallagher, Denis Leary and Henry Winkler to name a few.
In 2002 Anna won a Daytime EMMY Award for outstanding hairstyling in a drama series for
"All My Children".
Her passion for hair is tremendous her specialties lie in her cutting techniques. She continues to improve her skills through advanced education including a four week class at the world famous Arrojo Academy in New York where she learned the latest cutting, coloring and styling techniques, updo classes with Nicholas French, Matrix color, Redken color,Redken color and know why at the Redken Exchange, Redken hair painting, Redken blonde obsessed and is a Certified Keratinologist with Global Keratin and Certified Extension Specialist.
Anna's hours: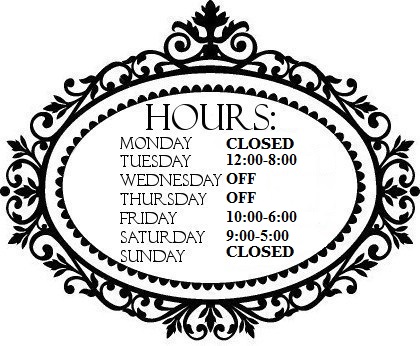 Danielle - Hair Stylist & Colorist / Educator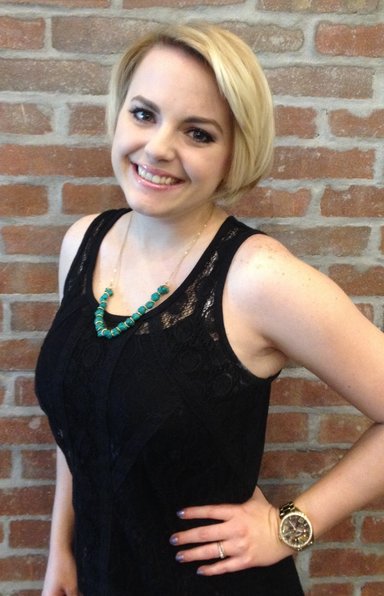 La Bella Vita Elite Designer~
Danielle graduated from the Aveda Masters Program just over 5 years ago with 400 addition hours of education. She has a great love for creative color placement, fashion color, ombre and dimensional color as well as prides herself in a precision haircut that holds a long lasting shape as it grows.
Danielle is an expert with fine hair and short trendy cuts. She enjoys and specializes in men's cutting and is well educated with classes from some of the top barbers around the country. Education and certifications: color classes with Wella, Affinage, Redken perfect blonde, color correction, balayage and TIGI, cutting classes with Toni & Guy, multiple razor cutting classes with world famous stylist Nick Arrojo, Keratin Treatment certified through Keratherpy , Certified hair extension Specialist and a Certified Pravana Vivids Artist. As with all of our stylists she is a blowout pro and will give you the long lasting Blo & Go Blowout we are famous for.
Danielle holds her clients satisfaction in high regard and is only happy when you are happy. To her, there is no greater feeling in the world than to watch a clients transformation and enjoy the smile on their face when they leave her chair

Danielle's hours: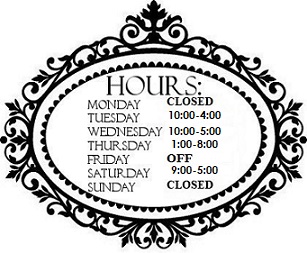 Chelsea - Hair Stylist & Colorist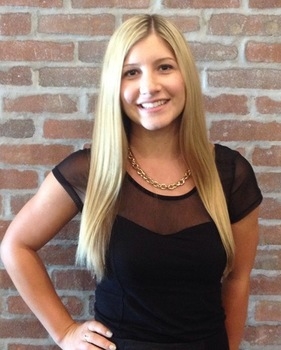 La Bella Vita Premier Designer ~
After obtaining her Bachelors degree in Psychology and working as a social worker she made the decision to pursue her true passion, becoming a hair stylist. A second-generation hair stylist, Chelsea loves creating natural, ready to wear styles. She has a keen understanding of the psychological impact a hairstyle can have, which is what makes her so successful in developing unique, personalized looks for each of her clients. As she puts it, "There is nothing more rewarding than making people look and feel both beautiful and confident". Whether its hand painted highlights or just a bang trim, she gives careful attention to every cut and color. She has a great love for highlighting and dimensional color, especially blondes however, she enjoys all aspects hair styling and is a very well rounded Stylist. Education and certifications: Aveda masters program, Color classes with Redken , Redken balayage, Redken blonde obsessed, Redken the perfect blonde, Redken color correction and Aveda, men's barbering, updo classes, Certified hair extension specialist. Chelsea's easy-going demeanor and good humor have made her a popular stylist with a growing clientele. It is in her blood, so she has become one of our top notch stylists.
Chelsea's hours: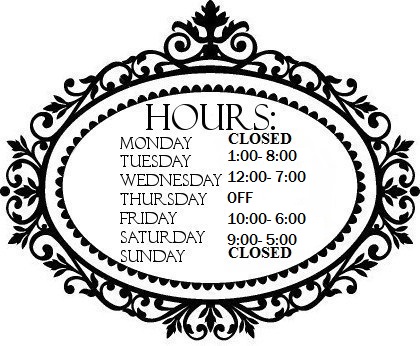 Holly- Hair Stylist & Colorist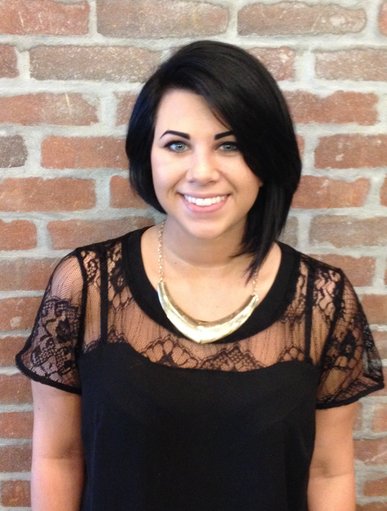 La Bella Vita Creative Designer ~
Holly has been a stylist for approx 4 years and loves to make her guests feel beautiful. Being a curly girl herself, she works incredibly well with textured and curly hair. Holly has an intense love for color from rich dark browns to dimensional color, to the lightest of blondes. Balayage is her specialty. She also enjoys doing funky fashion colors and is a Certified Pravana Vivids Artist. Educuation and certifications : Certified hair extension specialist, Redken color, Redken blonde obsessed, Redken hair painting/ Balyage, Redken the perfect blonde Redken color correction, certified Keratinologist. Her specialty lies in Ombre and Balayage, a freehand painting technique used to create highlight and dimension. She also prides herself on a smooth, fabulous long lasting blowout.
Holly's hours: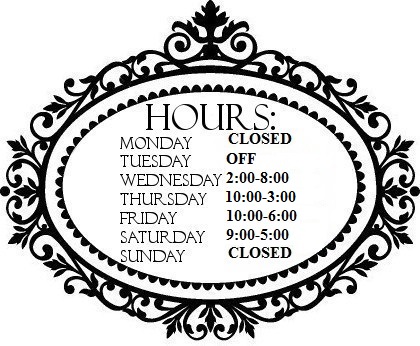 Jessie - Hair Stylist & Colorist
La Bella Vita Creative Designer~
Born into a family of stylists, hair is a natural talent for Jessie. Education is her utmost priority. She has traveled to take classes from several world renowned stylists. Keeping up with the latest trends and techniques assures her guests they will be leaving with a fresh new outlook on the way they see themselves. Building guests confidence is a passion Jessie strives to achieve each day. She views each guest as a unique individual and works towards bringing out confidence through outer beauty. Education and certifications : Redken color and know why at the Redken Exchange, Redken the perfect blonde, Redken Color correction, certified keratinologist and extension specialist. Jessie specializes in balayage, baby lights, updos, makeup and total transformations. " I enjoy the creative side of being a stylist . My favorite part of this job is making people feel beautiful and brightening their day".
Jessie's hours: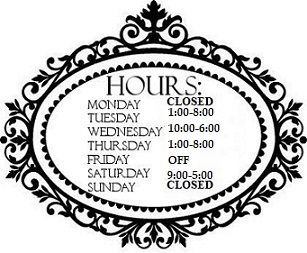 Cassie - Hair Stylist & Colorist
La Bella Vita Creative Designer~

Cassie studied and trained at the Aveda Institute and graduated from the Master's program just over 4 years ago. She enjoys complex fun coloring techniques and is always open to learning more to broaden her skills. She specializes in short precision cuts and has a huge soft spot for pixie cuts and believe everyone should go short at least once in their life. Education & certifications: hair extension specialist, "Red" Color class, "Short hair" color class, "Fashion Highlights" class, Textured "Bobs".
Cassie's hours: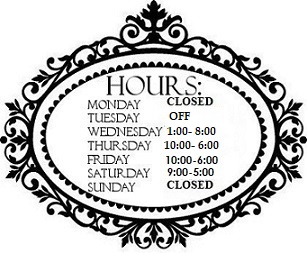 Katerina - Hair Stylist & Colorist
New Talent Stylist ~
Katerina has been a licensed cosmetologist for 2 years. She chose to start her career here at La Bella Vita, and honor her skills in our Associate Program. Our advanced program, working with a Master Stylist designed to provide a superior level of skill and education. She is already an incredibly talented hair artist specializing in blonding, highlights and balayage as well as updos, special occasion styles and makeup application. Education and certifications: Redken the perfect blonde, Redken color correction.
Katerina's hours: