Please visit our F.Y.I Page to learn about our Level System Pricing .
Salon Service Menu:
Hair Cuts: New Talent Pricing Designer Stylist Pricing
Women's Cut & Style $40+ From $50
Shampoo, Cut & Blowdry (iron work not included)
Men's Cut & Style $24+ From $29
Children's Hair Cut (10 and under) *Does not include a blowdry, blowdry at additional cost.
Girls $22 From $26
Boys $18 From $23
Bang Trim $10 From $12
Hair Color:

New Talent Pricing Designer Stylist Pricing
Color Root Re-Touch $55+ From $65
Color Refresh $80+ From $90
All over single process color applied roots to ends
Bleach Root Re-Touch $65+ From $75
Extra Color / Lightener $10 per ounce

Gloss or Toner From $35
With any color service
Full Foil Highlights $85+ From $105
Partial Foil Highlights $70+ From $80
Accent Foil Highlights $35+ From $43
Up to 10 foils , *blowdry not included.
Per foil (add on) $10
*Blowdry not included.

Additional High or Lowlight From $30
Men's Color $30+ From $40
Redken Color Camo.
Eyebrow Tint (with stylist) $15
(+ = price increase based on length, hair extensions, desity or texture)
Specialty Color
Full Balayage Highlight $110+ From $130
Balayage; painted highlights using a free hand technique, Full head
Partial Balayage Highlights $75+ From $90
Balayage; painted highlights using a free hand technique, Partial head
Platinum Card Price Upon Consultation
Back to back full head foils
Corrective Color Price Upon Consultation
* Hair services three hours or greater in length will require a $25 non- refundable deposit, deposit will go towards services on the date scheduled.
Hair Texture: New Talent Pricing Designer Stylist Pricing
Keratin Treatment From $250
Keratin is a smoothing treatment to reduce frizz and make hair more manageable, it may relax natural texure but will not straighten the hair.
Express Keratin From $80 / $40 added to color or cut
(lasts approx 10-12 shampoos)
Hair Extensions Price Upon Consultation
Styling:
Blo & Go Blowout Please visit our Blo & Go page
Flat or Curling Iron Work From $10
Special Occasion Style From $80
(does not include blowdry)

Treatments:
Redken chemistry $25
Customized hair recovery.
Metal Detox $30
3 step protocol to neutralize metal during color or
highlight sevices.
Redken Pre Art $35
Intense clarifying and mineral removal treatment.

Olaplex / PH Bonder From $30
Insurance for your hair, bond multiplier, damage reducer,
with color service or as a stand alone treatment.
Redken CAT $43
Protein reconstructing treatment for damaged hair to help strengthen strands
against hair breakage. Take home regimen included.
Customized Treatment & Scalp Massage $35
Customized hair recovery accompanied by a relaxing 10 minute scalp massage.
Color Extractor $35+ (per application/ packet)
(** + denotes a possible price inrease due to hair length, hair extensions, density or texture)
Hair Removal:
Please be aware we can not wax any guest who is currently using, or has recently used Accutane, Retin-A (or generic), Tetracycline or any other topical medication. Please let us know when scheduling if you use or have used these products recently.


Brow Arch:
Wax $15
Tweeze $18
Lip $12
Chin $15
Hairline $18
Full Face $45
~Please see our Spa Services menu for full body waxing services.
Makeup: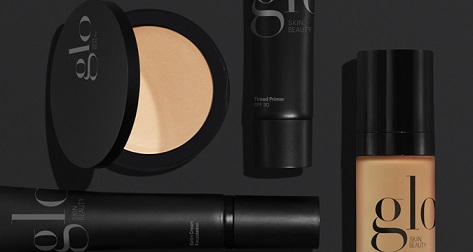 Application only From $75
Application with 30 min. Lesson From $95
Complimentary color matching and makeup touch ups after hair or skin services.
* We will gladly apply false lashes during your makeup application ($10 add on) however, we do not supply the lashes or glue. Please bring them with you to your appointment. We are not responsible for any irritation or damage to the eyes caused by the application of lashes.
~Please see our Spa Services menu for Eyelash Extension services.