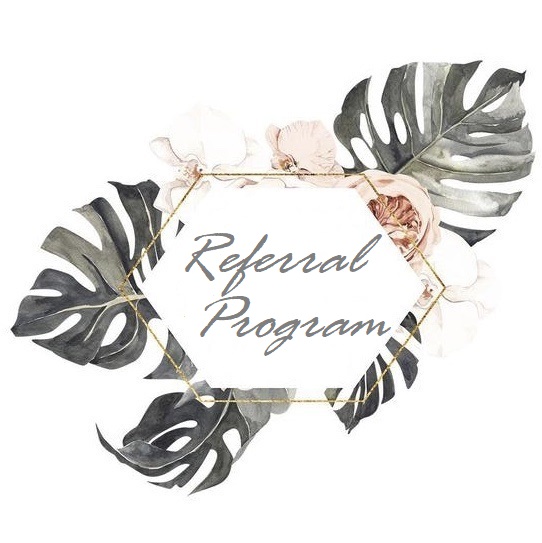 As a thank you for your continued trust in us La Bella Vita Salon & Day Spa offers a Referral Program. Clients will accumulate points by referring us a new guest. It's that simple!
How do I sign up?
As a La Bella Vita client you are automatically enrolled! No sign up or punch cards needed.
How do I earn points ?
Points are earned every time you send us a new guest:
How much are points worth?
100 points = $1
How can I redeem my points?
Points may be redeemed for services only. Please let the front desk know you would like to use your points upon checkout.
Is there anything I can't use my points for?
Points may not be used on packages/ series or retail items/ Microblading

Points are not transferable and can only be redeemed by the person who earned them.

Points can NOT be redeemed for cash or gift card / certificates.

Points may not be used in conjunction with any other salon offer.
Will my points expire?
Any points earned during the calendar year will expire at the end of each calendar year. It is the client's responsibility to claim unredeemed points prior to expiration.
*What is a referral ?
A qualifying referral must be a new client to the salon as well as the stylist, over 18 and must live in the area . To receive your 1500 reward points ($15.00) they must provide the front desk with the name of the client that referred them. Need a referral card ? Ask your stylist on your next visit.